The heatwave has locked in and I'm coming down with a summer cold. Cursed! Here's what I watched last week. Nearly done with the documentary/bio-pics and I had a rare outing to a first run movie!!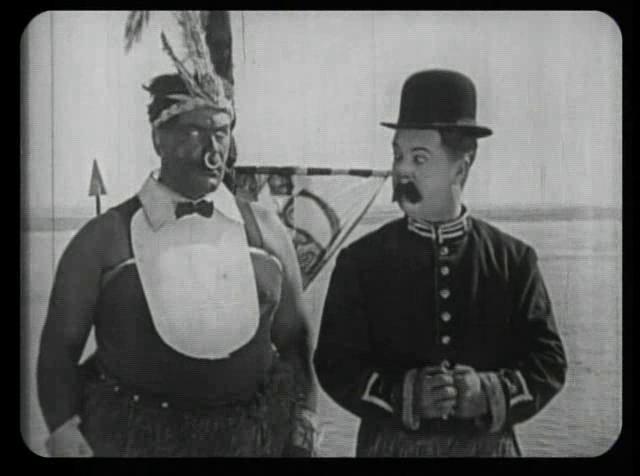 201 07/03 Sea Dog's Tale (1926) 3/5 Billy Bevan takes the lead in this one as a Englishman who gets hoodwinked to a island to marry a native girl. It's got some fun bits if you can get past the racial stereotypes and black face.
202 07/03 Hoboken To Hollywood (1926) 3.5/5 Billy Bevan's gets has to pack up the family and move cross country to LA on a job transfer and gets into all types of shenanigans. Lots of good bits, this one works really well and sees Billy play a bit of a prick that separates him from most of the other comedians of the time.

203 07/03 The Decline of Western Civilization (1981) 4/5   Thanks to Shout Factory I was finally able to get my mits on this one. Since it was impossible to find in my neck of the woods. It was worth the wait. A fascinating look at the LA punk scene and featuring a pre-Henry Rollins Black Flag and The Germs which features future Foo Fighter Pat Smear. Some bands come off more sincere than others but almost all of them are kids so it's hard to tell really. At any rate, it's a crucial document.

204 07/03 The Decline Of Western Civilization Part 2: The Metal Years (1988) 4/5   This one is the polar opposite of the first one. All the punk attitude is gone and everything is sex, drugs and Rock 'N' Roll. The old guard like Aerosmith, Lemmy, and Alice Cooper seem to shoot pretty straight while the new bands like Faster Pussycat come off as complete imbeciles. When this one came it, it was pretty hot stuff as I was into the scene. Watching it now, it's hilariously bone-headed and the sincere explanations for the glam make up is cringe-worthy. Another must see documentary.

205 07/04 Baby Driver (2017) 4/5   The best of the (I think) two action musicals I have seen.  It completely delivers on the premise of a wheel-man fueled by tunes. Everyone in it is pitch perfect and despite a rather contrived ending the film is such a joy I can forgive it. Edgar Wright just simply knows how to make great movies and this one is no different.

206 07/05 The Great McGinty (1940) 3.5/5   A hobo gets swept up into politics thanks to a gangster's scheme to throw city and state bucks into real estate. SOUND FAMILIAR?!?!? This one from Preston Sturges has some biting commentary on politics and great performances but didn't reach the heights of his other work for me.

207 07/06 The Lost Weekend (1945) 3.5/5   Billy Wilder takes a hard look at alcoholism in this one with Ray Milland starring as a writer whose life is ruined by the booze. It plays like a film noir except drink is the dame that brings ruin to the main character. It's good, but even at the worst depths Milland seems to mostly have a handle on things due to his natural charm, despite going all out.

208 07/07 Jimi Hendrix: Hear My Train A Comin' (2013) 4/5   A fantastic documentary on Hendrix that covers all the bases as well as showing tons of clips of him performing. Not much else to say, if you're interested in Hendrix, this is the one for you.

209 07/07 The Decline of Western Civilization Part III (1998) 4/5   Spheeris is back, 10 years after Part II to reexamine the LA music scene but instead delves into the lives of the Gutterpunks, homeless punk rock kids that basically escaped their abusive homes. It might be the best film of the series. It never judges or tries to manipulate you, it simply depicts their lives and lets them speak for themselves. This series of films is essential stuff.

210 07/08 Doctor Strange (2016) 3/5   Finally got around to watching this one and it's simply okay. These Marvel films have all settled into their groove so there's not much to say. Doctor Strange is a prick, gets humbled, finds his true power and quips the whole time like every other Marvel superhero. Some great visuals that were frankly used better in Inception, and some okay fight scenes. Nothing else to say.

211 07/09 Hit So Hard (2011) 4/5   A really great documentary about Hole drummer Patty Schemel who struggled with addiction. They get everyone from the band, including Courtney Love, back to tell her story, and Patty taped everything so there's tons of great footage of Hole on the road and performing back in the 90's. Add in a mini-history/commentary on other women drummers through history and it all adds up to being great.
When the worst film you have seen is Doctor Strange, it's not a bad week.