10 more movies down in the challenge. Another horrible week of real world news to live through. I feel befuddled.

317 10/10 At Midnight I'll Take Your Soul (1964) 3/5   The Coffin Joe myth starts here! Long whispered about, long desired by me, and I have to admit, it's a bit of a let down. It's not bad for what it is, more a case of not knowing what to expect. Coffin Joe the character is more of a prick than a macabre genius. The blasphemy I'm guessing plays better in 1960's Brazil. That said, it's fun and surprisingly graphic for the era so I'll give it a three out of five.

318 10/12 This Night I'll Possess Your Corpse (1967) 4/5   This one was a huge improvement over the last. Coffin Joe still is looking to sire a son in order to achieve immortality. Joe's main character trait is still mostly that of being a giant prick to everyone, but the film packs in more style and gimmick – including a genuinely brilliant colour sequence- to really put it over the top.

319 10/12 Get Out (2017) 4/5   I loved this one, a perfect twist on paranoid thrillers. Others better versed than me can comment on a the racial politics. I'll just say that if you took race out of the picture, it would still be damned fine. As it is, it's fantastic.

320 10/13 Embodiment of Evil (2008) 3.5/5   40 years after the last picture, Coffin Joe is back and he is NOT messing around. Marins is back in the role and the director's seat, and the character is still on his mission to have a son. Marins does not hold back though, amplifying the gore and ugliness like you would not expect. It works though, and I have to admit this ended up being a much stronger trilogy than I expected it to be.

321 10/13 Billy The Kid Versus Dracula (1966) 2.5/5   Exactly as advertised. Dracula is buzzing around the old west and ends up preying on Billy's fiance. It's ridiculous, John Carradine is awarded no favours as Dracula. It is "Fun-Bad" though, and we discover that while bullets won't stop a vampire, a gun chucked to the face will drop one cold.

322 10/14 Waxwork (1988) 3.5/5   First time seeing this one since it came out and I know I enjoyed it a lot more than I did before. In my mind most of this era was garbage, but revisiting them I'm enjoying them a bit. There's nothing really exceptional or scary, they're just fun little movies. This one uses a wax museum as an excuse to use the exhibits as sketches of other horror tropes. It does it's job and that's all it needs to do.

323 10/14 Waxwork II: Lost In time (1992) 2.5/5   All the goodwill earned in the first film is lost on this one. Instead of playing with horror tropes, they attempt to spoof other films (In particular the Evil Dead series) and it makes for a terrible sequel to a film that was fun but no masterpiece in the first place. You're in trouble when you cast Bruce Campbell is a small role in your comedic horror film and it brings no laughs.

324 10/14 Creepshow 2 (1987) 2.5/5   I've just never warmed to this one. It's not terrible, it's more a case of none of the stories being as interesting as those in the first one on top of what appears to be a significant budget cut so it doesn't look that good either. First and last segments are fine for what they are, with THE RAFT being the weakest.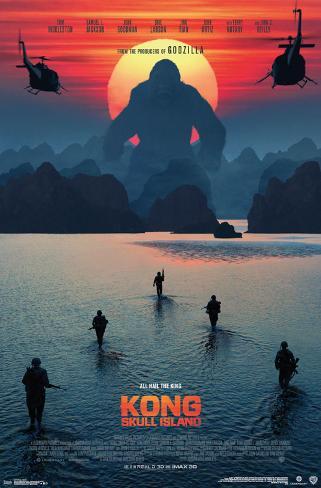 325 10/14 Kong: Skull Island (2017) 3.5/5   I had a little bit of trepidation going into this one after that last Godzilla movie that never wanted to show the monsters. Thankfully, they don't mess around with this one and they get to the monster stuff quick. It makes for a fun picture and John C. Reilly is a gift to be treasured.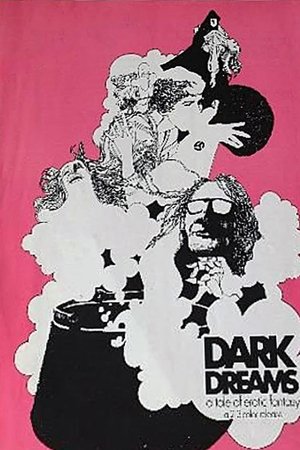 326 10/14 Dark Dreams (1971) 2.5/5   Young newlyweds get a flat tire and knock on the door of a witches coven in this early hardcore effort. Sadly nothing much happens. It manages to be both ambitious and not very good at the same time.