Another week of non-stop news horror. Apparently everyone involved in the media industries I love are scumbags. I mean, I figured as much, but the level of it is getting ridiculous. Here's the latest bunch of stuff I watched. Mostly special features from discs watched in October and some documentary things.

431 11/14 Split Second (1953) 3/5   Tight noir about a couple of killers holding hostages at a nuclear test site on the eve of a nuclear test. It's good, but I found it couldn't hold the tension once it became a one room deal.

432 11/14 Bygone Behemoth (2010) 3/5   Fun animated short about a past its prime monster that can no longer get Godzilla like movie roles. It plays mundane which helps make it special and the stop motion animation is top notch.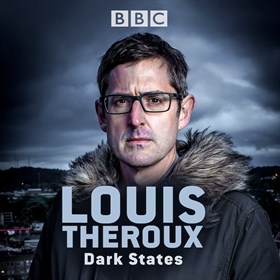 433 11/15 Louis Theroux Dark States: Heroin Town (2017) 4/5   Theroux starts his new documentary series with this look at how prescription medicine has resulted in 1 in 4 people being addicted to heroin in Huntington West Virginia. It's bleak stuff, but presented well as always.
434 11/16 Louis Theroux Dark States: Trafficking Sex (2017) 4/5   Theroux looks at prostitution in Houston, talking to both the women and the pimps. Another rough look at life but fascinating to see.

435 11/17 A Fish Called Wanda (1988) 3/5   I saw this one back in the theater and recall it being hilarious. It still is, but it's weird that the Americans are funnier than I recall Cleese and Palin being. It still works, but the whole thing feels a little slow and the soundtrack dates it badly. Not to mention the casual joke plot that reeks of homophobia in this age. It's hard to be mad at though since Jamie Lee Curtis and Kevin Kline are so good.

436 11/18 Rogue One: A Star Wars Tale (2016) 3.5/5   This one tells the unnecessary story of what happened immediately before episode four. I found it superior to The Force Awakens. The plot moves better, cast is great. Only real problem is the digital recreation of Peter Cushing and Carrie Fisher is monstrously creepy. Let's keep the digital actors to those who have never existed in real life.
437 11/19 Re-Animator: Resurrectus (2007) 3/5   A fine documentary on the making of the film that covers all the bases.
438 11/19 Louis Theroux Dark States: Murder in Milwaukee (2017) 4/5   Theroux's latest documentary series ends with a look at gun violence in Milwaukee, a city that has a disproportionate amount of gun violence based on its population. As always, it's dead solid and this whole series is well worth your time. The brilliance with Theroux is that he is there to learn and understand, as opposed to opine and judge, and you end up getting a better understanding of complicated issues that have no easy answer. Just watch all his damned docs!
439 11/20 Louis Theroux: Talking to Anorexia (2017) 4/5   I'm presuming this one was filmed in the same period as DARK STATES, but aired separate as it's not about an american issue. It's a tragic look at what anorexia really is to those who suffer from it, and shows how complicated it really is. All without judgement.