I read this earlier today. Read it.
https://www.theguardian.com/global/2017/sep/17/choosing-to-be-on-your-own
This one is bigger than I was expecting. Wrapped up The Wire, which left me a little short to post when I usually do. Now it's a long read. In a couple weeks I start the Scary Movie Challenge. there will be too many posts. Not that I have any idea if anyone actually subscribes to this.
Kung Fu, porno, and classic Hollywood. Pretty typical.

265 09/05 Whiplash (1974) 3/5   Pei-Pei Cheng is back this time capturing a gang of bandits and forcing them to show her where they found some items of her father. It's a kung fu adventure flick in the mountains with a hidden treasure, played for laughs with a song about boners. It's one of those awful films that end up being kind of unbelievable and likeable. Hard to recommend, but I'd be tempted to force it on friends.
266 09/08 Sunny (1979) 3.5/5   Candida Royalle takes the title role in this one about a young woman hired to influence a young man but sets out to get his money for herself. It's classy adult fare from Shaun Costello who manages to slowly add in some sleazy aspects as it goes on to keep the Time's Square crowd interested. It runs short, which means it never tests your patience and works better than most from the era.

267 09/09 The Wire Season 5 (2008) 4/5   The series wraps up with season, and it's great. This one shifts focus once again, this time including the media in the tangled web of politics, police works and what not and how the least of anyone's worries is the people the civil servants are supposed to serve. It also finds McNulty fully succumbing to his obsessions. It's great stuff, and a perfect ending to the series. I give the whole series a 5/5. Highly recommended.

268 09/09 One-Armed Boxer (1972) 4/5   Jimmy Wang Yu writes, directs and stars in this one, about a boxer who's master and group is pretty much wiped out by the evil Iron Claw Gang and the evil gangs hired martial arts masters of different disciplines. It's near non-stop fights, and the whole gang war thing starts over a dudes pet finch. It's shithouse bonkers, with the one-armed boxers training being the most bonkers of many bonkers moments. It makes for an absolute gem of a kung fu film that has everything you are looking for in an Golden Harvest oldie.    

269 09/10 The Tattooed Dragon (1973) 2.5/5   This Kung Fu flick can best be described as "serviceable". Jimmy Wang Yu is back, this time as the Tattooed Dragon, a Robin Hood like character who keeps the thugs at bay. It's starts off strong, but then does a hard right dealing with a duck farmer and a town's gambling problems that features far too little fighting to hold any interest. When Wang is kicking the shit out of folks, it's great! There's just not enough of it.

270 09/13 Beach Party (1963) 3/5   After all these years, I have finally seen a proper Frankie & Annette Beach Party movie. (I'm not counting the classic Back To The Beach as proper.) It wasn't really worth it. A bunch of teens are hanging out at the beach, surfing, with an anthropologist studying their habits being the excuse for the whole thing. It's not a good movie, but it is charming in it's own way which never makes it super annoying or anything. Dick Dale is sadly wasted, but the self awareness that this film is pandering to teenagers keeps it going. It's goofy enough that I'll watch more of these.

271 09/13 Beach of the War Gods (1973) 3/5   Jimmy Wang Yu is back writing, directing and starring in this one about a Chinese town fighting to keep marauding Japanese at bay. For the most part it works, it's a little draggy in the middle but the last third of non-stop bananas action makes up for it.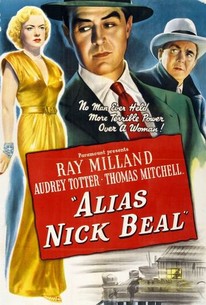 272 09/14 Alias Nick Beal (1949) 3/5   An interesting twist on a political corruption story with Thomas Mitchell taking the lead as a crime fighting D.A. that gets a push to being a Governor. Ray Milland is the pusher, and he may be the devil. Lots of noir touches in this one, but it I found dragged bit in the latter half despite how great the leads (and Audrey Totter in a showy support role) are.   

273 09/15 The Man Called Tiger (1973) 3/5   Jimmy Wang Yu is back in the final film in the set I have. This time he's in a contemporary setting and playing a kind of cool "Steve McQueen" type, only he's not up to the part like Bruce Lee was. It mostly drags until once again, things go bonkers in the last half with near nonstop fighting.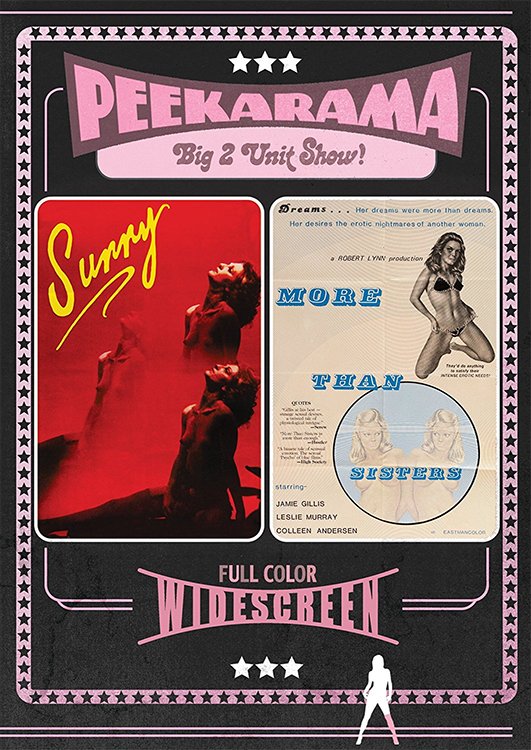 274 09/15 More Than Sisters (1979) 3/5   The second feature on the Shaun Costello disc that also featured Sunny, this one is the exact opposite. All the glossy style of Sunny is gone, replaced by an incredibly dark and seed psychological thriller that is closer to horror that porno usual gets. It makes for a nice surprise and speaks to Costello's talent for using any budget to his advantage.
275 09/16 Farm Aid 2017 3.5/5   Spent the day watching this one. Margo Price continues to be a new favourite, but the real attraction for me is seeing what Neil Young is going to do. Young did a set with Promise of the Real and it was simply okay. Young didn't seem to be into like he typically is. I'm hoping it's road rust and not age. Willie Nelson wrapped the night up and it's just a joy to see him out there.
276 09/16 Scoundrels (1982) 4/5   Since unexpectedly getting into porno chic thanks to the fiends at Vinegar Syndrome, Cecil Howard has been a name mentioned in the VS circles as one of the master of the genre. This is the first of his films that I have seen, and I have to say, they're right. This one stars Ron Jeremy as a successful psychiatrist whose family is coming apart at the seams. Everyone knows Ron Jeremy, he's a goof. In here he plays it pretty straight, and the film is quite serious in tone, and Jeremy is legit fantastic in this. Especially in the surreal clown bits. And it all works with the near constant sex scenes. A strong film that's easy to recommend. The Blu-ray put out from Command Cinema with the help of Distribpix is a beauty.